J-1 Visa
In order to conduct an internship or traineeship in the U.S., you need a J-1 visa. It is important that this is done professionally because each visa application is different. Stage-USA is a certified company for issuing and processing the DS-2019 form together with partners in the U.S. We also work together with the U.S. embassies and consulates.
Found an internship or traineeship yourself? Apply here for your J-1 visa:
If you've found a suitable internship or traineeship in the US, Stage-USA can help with your J-1 Intern visa or J-1 Trainee visa application. The entire visa process, from start to finish, is 6-8 weeks on average. We can also offer a quicker turnaround service of 4 weeks for an additional charge.
In addition to the J-1 visa application, we can also assist with finding you suitable accommodation. Fill out an application to schedule a free, no obligation interview with us over Skype so we can determine if your J-1 visa application is feasible and can begin the process right away.
What you can expect from Stage-USA
Professional guidance on putting together your personal documents

We take the work from you and your host company. Stage-USA informs and maintains contact with the company in order to complete the process as quickly as possible.

The right sponsor choice: There are dozens of sponsor organizations in the U.S., each organization can only provide specific DS 2019 forms for specific fields. Each sponsor also has their own rules / guidelines. Stage-USA is a registered partner of multiple adequate sponsor organizations in order to cover almost all fields/industries. Through a personal interview between you and Stage-USA, we can determine what sponsor suits your program best.

Your visa will be processed according to normal procedure within 6-8 weeks. A quick procedure is possible for an extra fee.

We assist you with making an appointment to the consulate.

Personal counselling

You may always contact us with any questions about your visa before or during your stay.

We provide an interim and final evaluation. In addition, we can provide any feedback regarding your training.

We offer the possibility to extend your visa; certain conditions apply. Please contact the team of Stage-USA via info@stage-usa.com

We offer assistance in finding appropriate housing in the U.S.

You will receive a free U.S. SIM card along with a Practical Guide for America.
The J-1 visa is not a regular work visa, but an internship / traineeship visa. An important part of a J-1 visa is a detailed training plan in standard format. This plan will be drawn up in consultation with the company. With a J-1 visa, one can apply for a U.S. social security number. With this number, the intern / trainee can receive salary.
Questions
If you have any questions please contact us via info@stage-usa.com, or by calling +31 20 68 23 026 or +1 646 693 7126
Business Development New York City

The objective is to provide the intern with comprehensive exposure to various organizational tasks and departments. To achieve this, we have curated a list of tasks and experiences based on different…

Details

Business Traineeship Position

Are you interested in increasing your knowledge and gaining experience in Florida at a company focused on providing unique and memorable customer experiences? We have a group training position…

Details

Product Development Position

This company provides a vast amount of travel programs and destinations in order to deliver unique and memorable experiences to visitors. Are you interested in developing a product or improving…

Details
Callback request
Leave your number here and we will contact you as soon as possible.
Prefer Australia?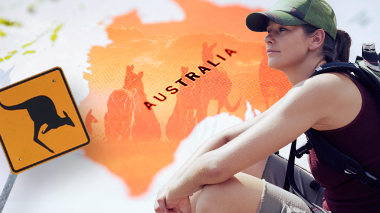 Go to Stage-Australia