Stage USA - J1 Intern, Trainee, Au Pair and OPT Job Programs in the US
Welcome to Stage-USA, a provider in International Exchange programs in the United States. Our offerings include Internships, Traineeships, J-1 visa, Au Pair positions, OPT Jobs, and Short Training programs in the United States. We are a registered J-1 Exchange Program Partner and have the expertise to arrange an unforgettable experience for you in America.
Stage-USA has programs across the U.S. in cities like New York City, Los Angeles, Miami, San Francisco, San Diego, and we can find a fit at a company that matches your requirements.
Arranging a program in the U.S. on your own can be challenging as companies are difficult to approach, and the immigration system is getting increasingly more complex. Furthermore, applying for a J-1 visa is difficult and time consuming. At Stage-USA registration is simple, free, and without any obligation. The decision to start a program through us is based on a Skype intake with one of our representatives. Don't wait - schedule yours today!
If you already found an internship or traineeship in the U.S. yourself, you can obtain your DS 2019 form for the J-1 Intern or J-1 Trainee visa quickly and easily through Stage-USA.
Traineeship Chanceline

15th November 2023. The program preparations went on smoothly. I had continuous follow up emails…

Traineeship Darina

6th November 2023. The program preparations were Great! I find the work you're doing very…
Business Development New York City

The objective is to provide the intern with comprehensive exposure to various organizational tasks and departments. To achieve this, we have curated a list of tasks and experiences based on different…

Details

Business Traineeship Position

Are you interested in increasing your knowledge and gaining experience in Florida at a company focused on providing unique and memorable customer experiences? We have a group training position…

Details

Product Development Position

This company provides a vast amount of travel programs and destinations in order to deliver unique and memorable experiences to visitors. Are you interested in developing a product or improving…

Details
27-04-2023

We are hiring!

We are hiring! Are you interested in working at Stage-Global in Amsterdam? We currently have the following…

26-09-2022

Stage-Global Information Sessions Walk In!

We are organizing a walk-in information session at the Stage-Global office in Amsterdam. You can register…
Callback request
Leave your number here and we will contact you as soon as possible.
Prefer Australia?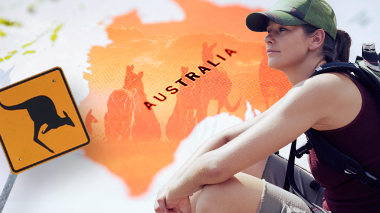 Go to Stage-Australia