Schools
Stage-USA currently works with several universities across Europe. These partnerships are mainly due to the exceptional quality of the internships we offer. If students apply through their Stage-USA affiliated university, they are eligible to receive a discount on mediation.
Many students have the desire to go to America, but because it is a challenge and a little frightening, they need an extra push. Stage-USA will encourage students to step out of their comfort zone in order to gain the experience of a lifetime. We inform students of the right kind of internship in relation to their study, how much the costs will be, how to obtain a visa, and many other useful tips about going abroad, all at no charge!
Stage-USA can offer your school:
Brief information sessions to student classes during the school day

Information booths during internship days where students can ask questions and find necessary information

Personal information sessions with students, teachers, and parents

Information folders and posters for the school to provide, which can be handed out from your school's International Office, for example
The biggest advantage for a student to find an internship through Stage-USA is our availability of paid internships. The costs just to get to the US are very high, and our paid internships provide an excellent return on investment. Also, if your university is affiliated with Stage-USA, all your students who apply will receive a €50 discount.
Available Internships
Join Stage-USA's mailing list to receive free, no obligation monthly lists of available internships in America. These lists provide a clear overview of the internships we offer and the payments the students receive. You can expect a monthly update of about 50 to 100 internships. Register now: info@stage-usa.com
Visa Application
Whether students find their own internship placements or not, Stage-USA strongly advises students to use assistance during the visa application process, and Stage-USA can offer our professional visa services to any students who have found their own placements, all at the lowest price, guaranteed! We guide the student and the host company through the entire process, including the complicated process of creating the training plan.
Contact
Are you interested in what Stage-USA can offer your university? We would be happy to discuss the possibilities for affiliation. Please contact us at:

Mail: info@stage-usa.com
Phone: +31 20 68 23 026
Traineeship in San Diego

Multiple unique positions in an innovative, student-centered organization available! Have you always wanted to do a program abroad in an organization that focuses on the academic needs of international…

Details

Unique Hospitality Program

We have a great opportunity available in one of the most well-known Hotels in Beverly Hills, California. The position is focused on the Culinary field. It will equip you with all the necessary hospitality…

Details

Hospitality Programs - Miami

Are you looking for an internship in Miami, in the hospitality field? This company focuses on providing services to ensure customer satisfaction. It is one of South Florida's premier wedding venues,…

Details
23-12-2021

Holiday greetings from Stage-Global Founder Andries Bonneur

Dear Participants, Host Organizations, Universities, Partners and friends,

02-12-2021

New program - FIFA World Cup Qatar 2022!

In 2022, the FIFA World Cup is happening in Qatar and you have the unique opportunity to be there. Have…
Callback request
Leave your number here and we will contact you as soon as possible.
Prefer Australia?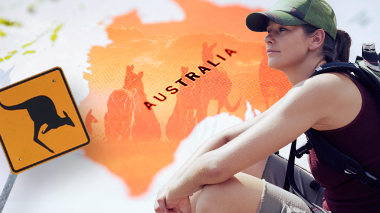 Go to Stage-Australia