Companies
Encouraging global understanding

Stage-USA is an international internship/traineeship placement company located in the Netherlands, Europe. We help university students and graduates worldwide to find suitable programs in the United States, Europe and Australia. We work closely together with our participants, host companies, universities and governments in order to provide valuable experiences abroad.
Stage-USA guides participants and host companies through the entire process of arranging suitable internship/traineeship programs and guiding the visa process. Stage-USA finds the right matches between participants and host companies, processes visa applications, provides participants with health and accident insurance, assists participants in finding housing, and plans the participant's travel, all at no cost to the host company.
Hosting international interns comes with a great amount of benefits that host organizations are usually unaware of:
What are the benefits of hiring international Interns/Trainees?
Qualified and Professional Interns/Trainees: All applicants applying to your company have been pre-interviewed by Stage-USA. During the interview their English, skills and desire for a program placement in the U.S are assessed ensuring only highly motivated and ambitious applicants
All Intern/Trainees are eligible for the J-1 Trainee and Intern Visa. There are no visa or sponsorship costs involved for the host company. Stage-USA handles the entire application process with little to no paperwork for the host organization. The entire visa process is free of charge for the host company
By hiring international interns you will cut costs: You do not pay Medicare, Social Security or Unemployment Taxes on International Students
Interns/Trainees are fully committed to working in the U.S for up to 18 months for 32-40 hours a week. They are highly motivated, eager to learn, ambitious and willing to work overtime when required
International students are fluent in English and other languages including German, French, Dutch, Spanish and Italian
Minimal paperwork for the host business. All paperwork is handled by the applicant and Stage-USA
Our service is completely free of charge for the host company
Host Company Requirements
After agreeing to host an intern/trainee at your company, a J-1 visa must be arranged for specific start and end dates. There is absolutely no cost to the host company for this visa, as the cost is fully paid by the participant. This J-1 visa must be authorized by a U.S. Department of State designated sponsor. Stage-USA is a registered partner of various designated sponsors throughout the U.S., and we take care of all the paperwork involved, making it as simple as possible for the host company.
The qualifications to be an official host company under J-1 visa regulations are as follows:
Providing a training program that is closely related to the intern/trainee's education or area of expertise, with a minimum
of 32 hours per week
Possessing a Worker's Compensation insurance policy
Having an official office location (freelance or home offices not
eligible)
Having at least a ratio of three employees per intern
A possible site visit for companies with less than 25 employees
or earning less than $3 million in revenue per year
The host company is responsible for 3 forms of documentation pertaining to the J-1 visa:
Providing a copy of an updated Worker's Compensation insurance policy
Signing a training plan that outlines the intern/trainee's tasks during the training period. The training plan will be developed by Stage-USA
Signing a Host Company Agreement that will be filled out by Stage-USA with your company's information, including address, contact person, number of employees company-wide, and Employer Identification number (EIN)
Processing time for a J-1 visa is typically 4-6 weeks. However, the entire process may take longer depending on how quickly all the necessary documents are received with signature. Completion of a training program by an intern/trainee will require an evaluation to be filled out by the intern/trainee's supervisor.
Contact Information
Interested in becoming a Host Company? Contact us at info@stage-global.com.
Groups Traineeship Position

Are you interested in increasing your knowledge and gaining experience in Florida at a company focused on providing unique and memorable customer experiences? We have a group training position…

Details

Product Development Position

This company provides a vast amount of travel programs and destinations in order to deliver unique and memorable experiences to visitors. Are you interested in developing a product or improving…

Details

Marketing Position

Are you looking for a Marketing position in Miami? For over 40 years, this company has focused on serving and supplying the restaurant industry. KEY TASKS & RESPONSIBILITIES: Maintain sales and inventory…

Details
27-04-2023

We are hiring!

We are hiring! Are you interested in working at Stage-Global in Amsterdam? We currently have the following…

26-09-2022

Stage-Global Information Sessions Walk In!

We are organizing a walk-in information session at the Stage-Global office in Amsterdam. You can register…
Callback request
Leave your number here and we will contact you as soon as possible.
Prefer Australia?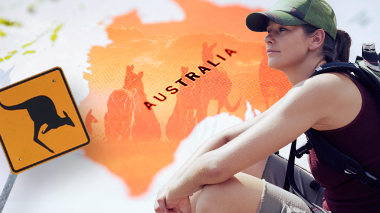 Go to Stage-Australia