Traineeship
Are you finished with your study and want to set yourself apart from the crowd before entering the workforce? Adding a traineeship in the United States to your resume is the best way to do this. You can participate in professional trainee programs up to 18 months in one of the big cities in the U.S. and payment is guaranteed! Stage-USA will place you at a suitable company for your traineeship, we arrange your J-1 visa, housing, extra health insurance coverage, and can book your flight. The traineeship program is available for candidates who have completed their college or university degree. With all traineeships offered by Stage-USA you will receive compensation around $2500 per month.
What is a traineeship?
A traineeship gives you a real work experience with real responsibilities for a specified period of time. You will follow an intensive training program in your field, so you must be a highly motivated and hardworking person in order to qualify. Traineeships are usually between 12 and 18 months, however shorter programs are also available from 5 months on.
Fields of Study
Stage-USA offers traineeships in nearly every possible field in every level of college education. The fields we offer programs in are:
Marketing / Communications
Graphic design
Media & Entertainment
Hospitality / Tourism
Fashion
Event Management
Business / Management
Finance / Accounting
Facility Management
Technology / Engineering / Electrical
Logistics / Distribution
IT / Computer
Human Resources (HR)
International Business
Sports Management
Industrial Engineering
If your field is not listed, please contact info@stage-usa.com
Housing
Stage-USA provides a housing directory for finding suitable accommodations. We provide the assistance in finding you suitalbe housing. Many trainees choose to stay the first few nights in a hostel in order to visit different accommodations in person and decide on a place to live.
Duration and Compensation
There are no specific start dates for a traineeship in the U.S., you can start throughout the entire year. We offer traineeship with a duration between 5 and 18 months. We recommend that you apply at least 4-6 months before you intend to start your traineeship. We can accept students up to 1 month before their intended start date, but special terms & conditions apply in this case.
You will work a minimum of 32 hours per week, 5 days per week. Please note that vacation days are not always provided, this will vary per company. With all traineeships of 12 months or longer you will receive compensation around $2500 per month.
For more information you can contact us via info@stage-usa.com or call us: +31 20 68 23 026.
Apply
Business Development New York City

The objective is to provide the intern with comprehensive exposure to various organizational tasks and departments. To achieve this, we have curated a list of tasks and experiences based on different…

Details

Business Traineeship Position

Are you interested in increasing your knowledge and gaining experience in Florida at a company focused on providing unique and memorable customer experiences? We have a group training position…

Details

Product Development Position

This company provides a vast amount of travel programs and destinations in order to deliver unique and memorable experiences to visitors. Are you interested in developing a product or improving…

Details
27-04-2023

We are hiring!

We are hiring! Are you interested in working at Stage-Global in Amsterdam? We currently have the following…

26-09-2022

Stage-Global Information Sessions Walk In!

We are organizing a walk-in information session at the Stage-Global office in Amsterdam. You can register…
Callback request
Leave your number here and we will contact you as soon as possible.
Prefer Australia?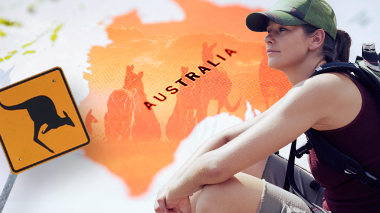 Go to Stage-Australia