Short Training
Stage-USA's Short Training program offers you the chance to gain professional experience for a short period (1 to 3 months) at a company in the United States. You do not need a J-1 Visa for this program, therefore the costs are substantially lower than the costs for the internship or traineeship programs. You also do not need to be enrolled in a study; everyone between 18 and 30 years old may apply for this program. Please note that this is a voluntary program, meaning you will not receive compensation.
What is a Short Training?
Short Training means you will be working voluntarily in an American company for a period anywhere from 1 to 3 months. This gives you the opportunity to build on your resume while getting to know the American culture, which we are confident, will be a valuable and unforgettable experience. Stage-USA offers Short Trainings throughout the United States in nearly every field. We can also arrange housing (with a host family) and insurance. We offer Short Trainings in the following areas:
Community Development, Social, Human Services and Public, Societal Benefit
Early Education Center, Preschool
Schools, Camp, Youth Center, After School Programs
Radio, Media, Photography, Design
Museum, Exhibition, Library
Medical, Health Center, Senior Care
Theater, Opera, Music and Dance
Environment, Conservation, Animal Care
Housing
Stage-USA will place you with a host family where you will stay during your program, referred to as a "homestay". You will receive lodging, breakfast and dinner. Homestay is safe, affordable and it gives you the ability to gain a better and more complete understanding of the American culture.
Period
There are no specific start dates for a Short Training program, so you can sign up anytime throughout the year. We only require an average of 1 to 2 months for finding a placement for you at a company. In most cases, you will work full-time within the company.
Positions
Review an outline of our positions in the US here: Short Training Placement Examples
Apply
27-04-2023

We are hiring!

We are hiring! Are you interested in working at Stage-Global in Amsterdam? We currently have the following…

26-09-2022

Stage-Global Information Sessions Walk In!

We are organizing a walk-in information session at the Stage-Global office in Amsterdam. You can register…
Callback request
Leave your number here and we will contact you as soon as possible.
Prefer Australia?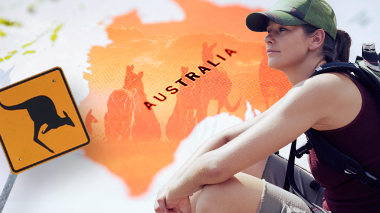 Go to Stage-Australia