Graduation Assignment
Would you like to do your graduation assignment in the U.S.? Stage-USA specializes in offering high quality graduation assignment possibilities in every large city in the U.S. like New York, Miami, LA, San Francisco, San Diego, and more. Stage-USA is specialized in providing high quality graduation assignments in the U.S. In addition, Stage-USA is a recognized and certified company in applying for DS 2019 foms that you need for the application of the J-1 visa. You do not even have to worry about housing, insurance and flights, this can be arranged by Stage-USA.
What is a graduation assignment?
When you do a graduation assignment in the U.S., you will spend part of your time working on a project that is agreed upon between you, the company, and your university. In the U.S., companies are not as familiar with these assignments, therefore it is fairly common that you are expected to work most of your time in the company, much like an internship. The assignment is meant to be done as only a small percentage of your work time or completely on your own, depending on the company. On average, you may receive 20% of your work time for the project. Before you begin your assignment, we will provide a training plan that will outline your tasks. It is important to explain your assignment and internship needs during your interview with a Stage-USA representative.
Fields of Study
Stage-USA offers graduation assignment opportunities in nearly every possible field in every level of college education. The educational backgrounds we can assist are as follows:
Marketing / Communications
Graphic design
Media & Entertainment
Film/TV
Event Management
Hospitality / Tourism
Fashion
Business / Management
Finance / Accounting
Facility Management
Technology / Engineering / Electrical
Legal
Logistics / Distribution
IT / Computer
Human Resources (HR)
International Business
Sports Management
Health Care
Industrial Engineering
Aviation Engineering
Education (teacher program)
If your field is not listed, please contact info@stage-usa.com
Housing
Stage-USA provides a housing directory for finding suitable accommodations. We provide the assistance in finding you suitable housing. Many interns choose to stay the first few nights in a hostel in order to visit different accommodations in person and decide on a place to live.
Duration & Compensation
There are no specific start dates for graduation assignments in the U.S., so you may enroll throughout the entire year. The duration of a graduation assignment is usually between 3 and 12 months. If you would like to go abroad for more than 12 months, you may register for a traineeship. It is wise to register 4 to 6 months before the start of your internship. We will accept students 1 month before the start of a graduation assignment, but modified conditions apply.
You will work a minimum of 32 hours per week during your graduation assignment. Please note that holidays are not always included, it will vary per company. Stage-USA is unique in that we mainly offer paid graduation assignments. Most will offer a stipend ranging from $300 to $2500 per month.
In addition, we also offer internships, traineeships, Au Pair and Short Training the United States. Questions? Contact us at info@stage-usa.com, or by calling +31 20 68 23 026.
Traineeship in San Diego

Multiple unique positions in an innovative, student-centered organization available! Have you always wanted to do a program abroad in an organization that focuses on the academic needs of international…

Details

Unique Hospitality Program

We have a great opportunity available in one of the most well-known Hotels in Beverly Hills, California. The position is focused on the Culinary field. It will equip you with all the necessary hospitality…

Details

Hospitality Programs - Miami

Are you looking for an internship in Miami, in the hospitality field? This company focuses on providing services to ensure customer satisfaction. It is one of South Florida's premier wedding venues,…

Details
23-12-2021

Holiday greetings from Stage-Global Founder Andries Bonneur

Dear Participants, Host Organizations, Universities, Partners and friends,

02-12-2021

New program - FIFA World Cup Qatar 2022!

In 2022, the FIFA World Cup is happening in Qatar and you have the unique opportunity to be there. Have…
Callback request
Leave your number here and we will contact you as soon as possible.
Prefer Australia?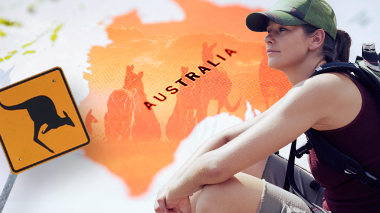 Go to Stage-Australia