The Process
Stage-USA's process for the Short Training program is as follows:
Registration: You must register online through the form on our website (without obligation and free of charge).
First contact: A Stage-USA representative will personally get in contact with you. Then, you make an appointment for an intake, which can be at our location in Amsterdam, The Netherlands, or via Skype (without any obligation and free of charge).
Intake: During the intake, we discuss your internship needs and explain the Stage-USA process. We want to gain an impression of you and your personal motivation (without obligation and free of charge).
Selection: On the basis of the intake, we will decide whether we will begin a placement.
Program Agreement/Deposit: Based on the interview, a program agreement is drawn up. This agreement is an overview of the program. This must be signed in order to complete the registration. We request a deposit in the amount of €450. This amount will be deducted from your total mediation costs.
Collecting documents: Once the deposit has been paid, we can begin working on your resume, motivation letter, reference letters and grade lists. We will send you examples of the U.S. standard for these documents and provide feedback in order for you to meet the requirements. One of our representatives will guide you through this entire process.
Placement: During this period, you will be placed at a company in the U.S. based on the description you gave during your intake. We need approximately 1-2 months to place you at a company. You will be notified as soon as we placed you at a company.
Contracts and Payment: Once you are placed, the training contract is to be signed and the balance of the mediation must be paid (the deposit will be deducted).
ESTA Visa: If you have not applied yet for an ESTA Visa you may apply via this link: ESTA Application
Housing: If you want to be placed at a host family we will completely take care of this. If you want to arrange housing yourself, you will receive an information leaflet.
Flight: Last step is to book your flight. We recommend booking your flight once your visa has been approved.
27-04-2023

We are hiring!

We are hiring! Are you interested in working at Stage-Global in Amsterdam? We currently have the following…

26-09-2022

Stage-Global Information Sessions Walk In!

We are organizing a walk-in information session at the Stage-Global office in Amsterdam. You can register…
Callback request
Leave your number here and we will contact you as soon as possible.
Prefer Australia?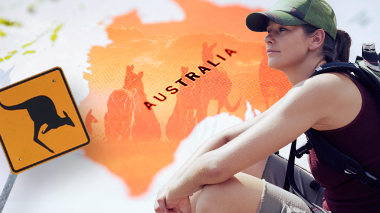 Go to Stage-Australia